---
---

3 Charon Doesn't Make Change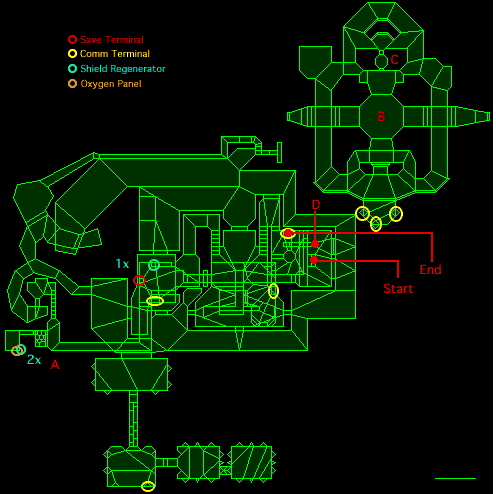 Tips
This is a large exploration level, again with plenty of practice for fighting underwater. Note that as soon as you enter the main rooms, the water level will begin to rise...this is unavoidable. Fortunately, there is a 2x shield regenerator and an oxygen panel down the hallway from the save terminal. You should always return to here to get healthy again.
You need to use the in-level teleports to complete the levels. One leads you to a self-contained area that has several Fl'ickta in it. You need to walk into a small octagonal room which will open the door to a room with several terminals and another in-level teleporter. This teleporter leads you to a series of small rooms that lead back to the main part of the level.
Secrets
You can pick up the second Magnum pistol early here by grenade jumping yourself onto the narrow ledge in one of the central rooms, and by opening the secret door at the end that is recessed into the wall.

| | | | |
| --- | --- | --- | --- |
| Lh'owon | Volunteers | Garrison | Citadel |
| Durandal | Captured | Blake | Simulacrums |
| S'pht'Kr | | | |
---