---
---

19 This Side Towards Enemy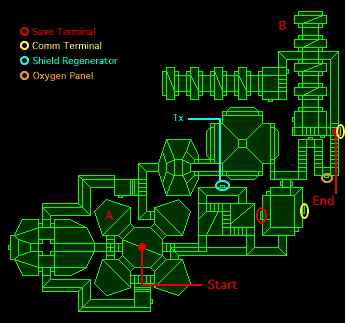 Tips
Don't forget to grab the Magnum and ammo in the first room of this level. You'll appreciate it later.
Most of the rest of the level is straight forward. The only tricky part is after you have climbed two sets of stairs (which you had to hit switches to get into position), you'll come to a room with no apparent exits...to continue, jump out the window and head for the window on the left. From this point, continue with the rest of the level.
Get used to what the computer rooms look like...you'll see several more before the end of the game. Note that, like these, at the far end of the room there is a good amount of ammo, as well as a potential ambush, so be ready!
Secrets
There are no known secrets on this level.

| | | | |
| --- | --- | --- | --- |
| Lh'owon | Volunteers | Garrison | Citadel |
| Durandal | Captured | Blake | Simulacrums |
| S'pht'Kr | | | |
---