Happy Bungie Day.

Every year the Story page recounts the origin of Bungie Day so that people don't 4GET.

So you have to go way back into the myths of time to February 24, 2000. It was reported that the Bungie Events calendar on bungie.net had an entry dated Fri, July 7th 2000 7:07 AM CST called Bungie Day. This is the first known reference to Bungie Day.

It was entered into events calendar by yeroen (aka Max Hoberman).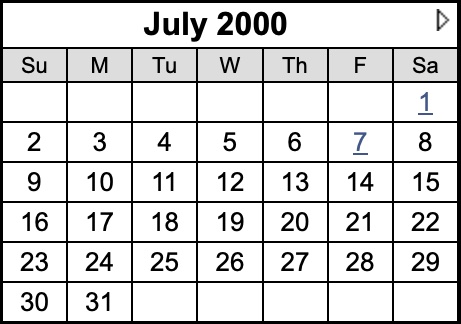 As fate would have it a BIG thing would happen between February 24, 2000 and July 7, 2000.
NO... the Jjaro did not arrive!
Microsoft acquired Bungie Software on June 19, 2000.
The Bungie FAQ explaining what was happening failed to mention that Bungie Day was cancelled as the staff were either relocating to Redmond, Washington or were being let go.
Not a great start to what has now become a fun day around the world.
Oh and the Bungie Events banner had to go!

No more 'all night benders' at new Bungie (Bungie Studios).
No more walking up staring at the stars and wondering "Where the hell's my roof?"

One good thing though... Mom jokes increased three fold.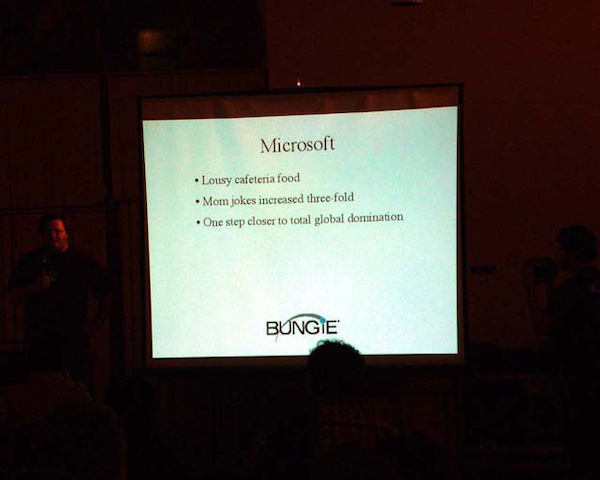 Matt Soell presents Life at Microsoft during Bungie FanFest IV January 12, 2001.

For Bungie Day in 2001 Proud Flesh (aka Matt Soell) provided some advice to fans on how to celebrate Bungie Day responsibly.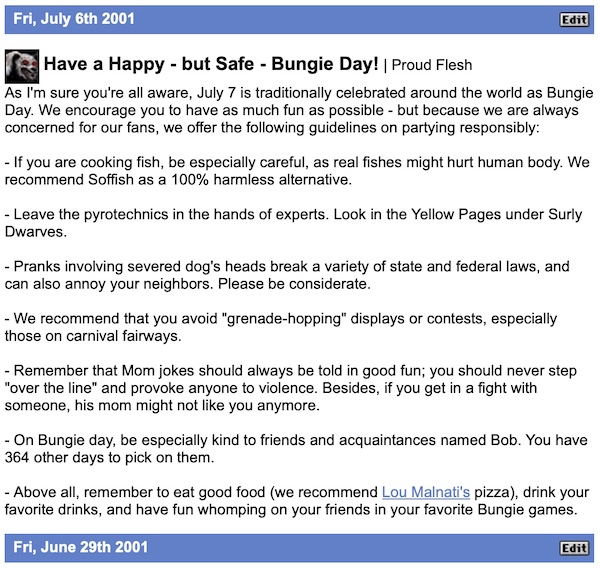 Wise words.
Have a Happy - but Safe - Bungie Day!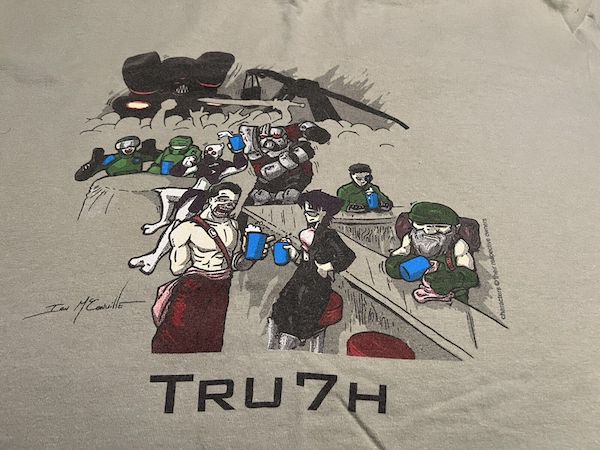 Soulblighter hits on Konoko but a jealous Elite Striker is going to stop it
Mjolnir Recon number 54 tells another joke that Master Chief doesn't get.
Loner Bob drinks to 4GET. The last human survivor of the original Tau Ceti colony.
A surly dwarf spit-polishes another dwarven ale mug and remembers Myrgard.
Admiral Tfear is all out of bubblegum.
Artwork by Ian McConville (2001)