---

On the Infinity level Eat the Path there is a secret lava room with floor and ceiling textures laid out in the form of words. This is different from the above Map Writings but it is included here for completeness.
The secret lava room can only be accessed if you choose the less obvious path on this level. This path starts out with a 'leap of faith' used to great effect by Jason Jones in such levels as Habe Quiddam and Ingue Ferroque. On both these levels the player must drop down onto lava to progress but without knowing if there is an actual exit. Hence a 'leap of faith'.
Finding the secret lava room is not easy as there are no obvious visual clues to its existence. Once inside you will see the letters HOME written in the lava.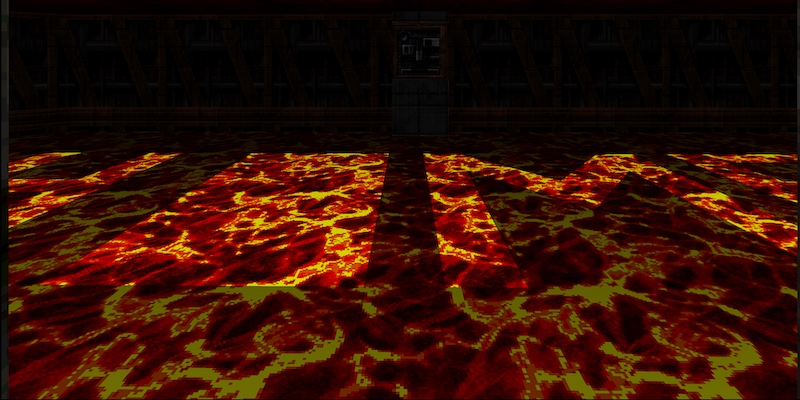 In a forum post Mark Levin drew attention to the fact the secret lava room on Eat the Path contained not only writing on the lava floor but also on the roof.
He wrote:
...if you ride all the way to the top and jump north, you can enter a small corridor that leads to some optional areas, including a place with some lava pools of the type you're about to encounter when you wake up on By Committee, and a secret room where the lava spells HOME, and turning on the switch will cause the ceiling to spell IN. Home in?
In a follow up forum post Zudo wrote:
The first word, H[]ME (the O is a square), is obvious.

Hit the switch, and you get the following:
[] N (n reversed).

So the letters are 0;N, and the N is back to front. If you reflect the word on the roof, you have NO.

NO HOME.

I think that accurately reflects the player's status, and is more correct English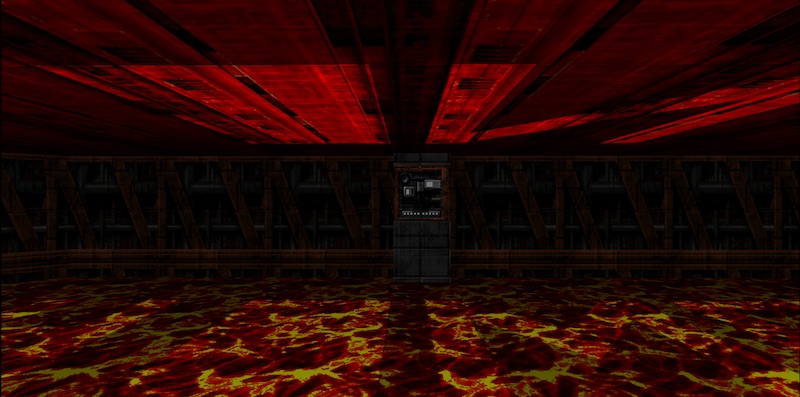 ---
---
Title graphic courtesy of Matthew Smith