---
Level 10 - respite2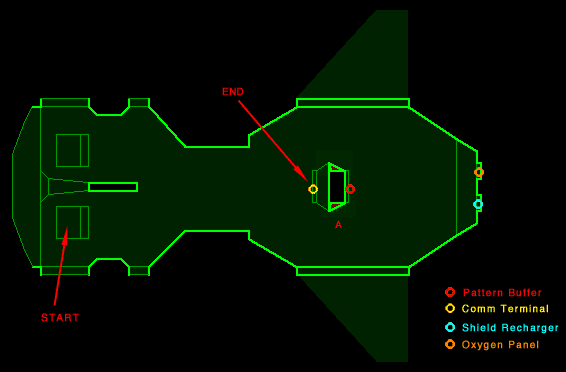 (click map above to open it in a new window)
Goals
Place the cypher unit you found into the receptacle
rest
Walkthrough

This is another 'break-in-the-action' level, to give you info and breathing space. Once you put the cypher unit you picked up on the last level into its receptacle (A), Wotan will give you further instructions. Read them carefully, because there is another communications blackout on the next two levels; all you need to know will be here. You might want to recharge, if you're below 1 full health bar or oxygen bar, and save your game.

Available Weapons and Ammo

Secrets

There are no secrets.
---