---
Level 13 - final respite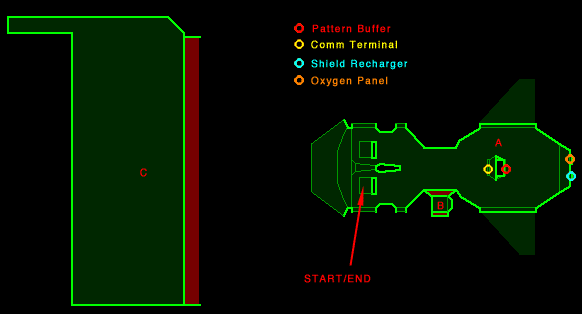 (click map above to open it in a new window)
Goals
Place second cypher unit into its receptacle
Switch on landing computer
Walkthrough

Not much to do here... insert the cypher unit you picked up on the last level into the receptacle marked A. (The opposite side is still filled with the chip you inserted in respite2.) Then go ahead and turn on the landing computer (switch B), and head back up front. You'll see the docking bay opening in front of you. Take your pilot's seat... you're going in!

Available Weapons and Ammo

Secrets

There are no secrets.
---