Given that last month saw the release of film No. 7 in the Tom Cruise Mission Impossible franchise it is good to remind ourselves of...



The day Tom Cruise got stuck in Marathon Infinity





No Way!

Yes folks, Tom Cruise is a big Marathon fan and like most of us he got stuck in Marathon Infinity. He's only human after all.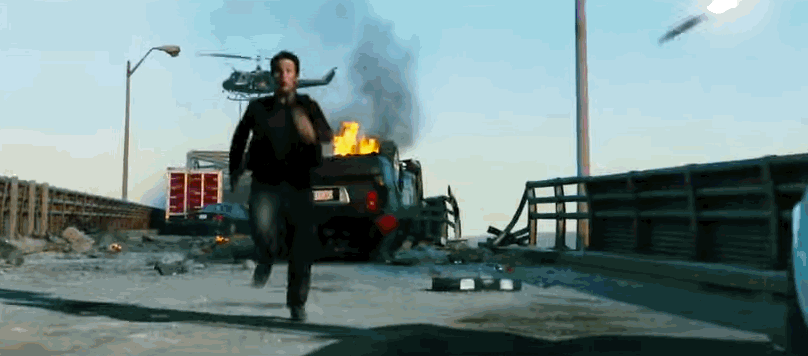 Now the Tom Cruise story goes back a long... long... way and with each telling by fans gets a little longer, more special effects, more twists and turns, so it is good when the person at Bungie who originally took the call from Tom Cruise retells it again after some 20+ years. Resetting the timeline sort of speak.

So here is the story for the 21th century generation told by Doug Zartman (former Bungie PR Director) on the Fourth Curtain Discord on the day Bungie announced Marathon (May 24, 2023)





Now at first Doug thought the call was a prank. He recalls:

It was stunning, we were sure it was a fake.

Then I get on the speakerphone, and what was obviously Tom's voice yelled "Hey Doug! I'm stuck in Marathon Infinity."




At the time he said "I'm on the set of Mission Impossible, cooling off after a day of shooting with your game..."

I couldn't help him, so I called Greg, and it was like 2 AM in NYC for him, the phone rang and rang, he finally picked up, and I'm yelling "Tom Cruise is stuck in your level, what's the fix?"

The trick was a button hidden on the back of a column you would never see unless you fully explored the whole map a dozen times - it was pretty hard to find.
When Doug called back to give Tom the solution he got an aid. Doug recounts:

When I told him the fix, the flunky guy said "give us your address and we'll send you a Mission Impossible bomber jacket." Being the PR guy, I said "that would be great but what would really be great is if the next time you're on Letterman [you mention Marathon]" and the guy screamed "NO ENDORSEMENTS!" and slammed down the phone.
Did Doug ever get the bomber jacket? Doug replied:

I did not.

That episode led to a short-lived effort called "Free Fun for Famous Folks" where I sent games to celebrities in the hope that they would spread the word. The only thing that came out of that was I got a very nice postcard reply from Kim Stanley Robinson, one of my favorite SF authors.
And there you have it.

Of course this will no doubt lead to the inevitable flood of questions (like the last... times).

What level was it?
Which 'impossible' to find column?
What did the switch do?
Was Tom playing on Total Carnage?
Did Tom understand what was going on in Marathon Infinity?
Which Mission Impossible film was it?

But hey! That's Marathon for you.

(circumstances are cyclical)