---
---

15 Shmackle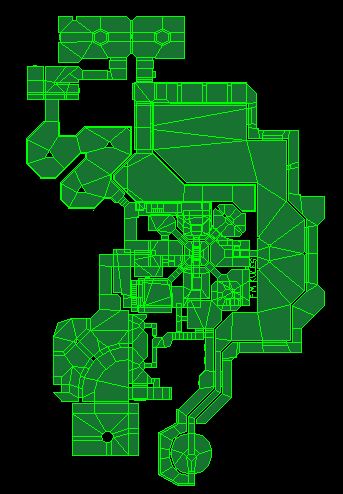 Tips
Mostly straight forward here, but a few tricks....
There's a switch deep in a cave system that makes a platform sound. This platform is the one that is in the room that is sitting around the switch in the map view. You have plenty of time to make the run to this platform after hitting the switch. (You *did* note that this area has a "Blaspheme Quarenteen" look to it, didn't you? ;-)
At one point, you'll enter a room with a switch, and a red area where some ammo and a Mystic teleport in. This appears to be a dead end, but actually, there is a secret door just to the right of the real door, which returns you to the beginning of the level.
After you return, you'll see a room with a wall of lava. Jump through the lava, and notice that the front of the lava now is water. This is a neat 5d space trick, and on the side with water, you'll find a new way around the level and towards the end of the first part of this level.
Secrets
When you go through the 'secret' door in seemingly dead end room, you'll end up on a ledge. There's a similar ledge in the same area, which, if you can get to by grenade jumping, will lead you to a switch, which will open a stash of ammo.
---