Hey... YOU. Yes you. If you are reading this then you are one of the last seven Story page readers.
Thought the PID Story page was dead? Misplaced your Yellow Crystal? Well no worries. You can read the latest update here. Thanks to James Osborn <jameseosborn7@aol.com> for sending in a scanned version of the original PID manual with the password protection codes. Yes... those secret codes... which when pieced together reveal a secret yet untold.
James... which actually happens to be my name in English. No I don't make this stuff up. Well James also sent in a scan of the Operation: Desert Storm! manual. You can see it here. It's BIG so go make yourself a cup of tea.
Now if you are one of the last seven readers of the Story page you'll remember that we did a comprehensive walk-through of this game some time ago and revealed the long lost secret buried beneath the sands of the final level. That's right. You know the one.
Now if you are asking yourself what "comprehensive walk-through?" What "long lost secret buried beneath the sands?" Then ask yourself this... am I really one of the seven... and where's my overcoat?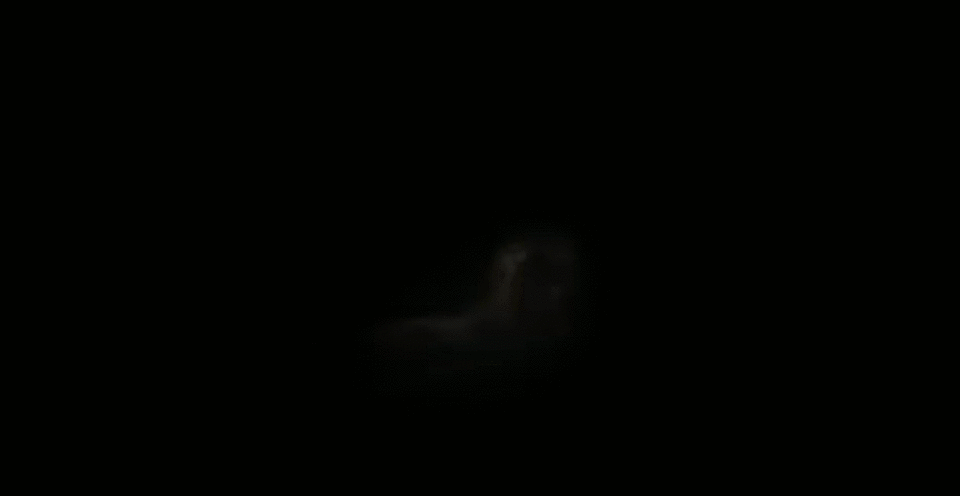 Some light humour for the first Sunday of 2021. And a little competition.
And in case you are wondering... there are actually 3 ways you can play the opening part of "One thousand thousand slimy things".
About this level Chris Giesel (Doubleaught) wrote:
No one can figure out how Greg convinced the troopers to run all the way into the fortress, up the stairs, and keep going. Normally the monsters just aren't that smart. Anyway, it is one of the most enjoyable ones to play,
Very enjoyable indeed.
If you don't have Infinity you can grab it here. Thanks to all the folks who still make this possible even today.
Enjoy.
Thanks to those of you who wrote in pointing out that 2021 will be the 25th anniversary of Marathon Infinity.
Yes folks, Marathon Infinity was released on October 15, 1996. Marathon Infinity will be 25 years old on that date.
Do you know what kind of hat I'm wearing?

A party hat; you don't get one.
For the chosen few who still follow...the hard path of thought... Marathon Infinity remains an enigma, elusive, that one mystery we have not solved.
Perhaps in the next 25 years we will all get to wear party hats.
Happy New Year to all Story page readers... everywhere!
And to start the year off... here is a little blast from the past I found while digging around in the Story page archive.
Mac Hall's "Things That Hoot" created for Inside Mac Games.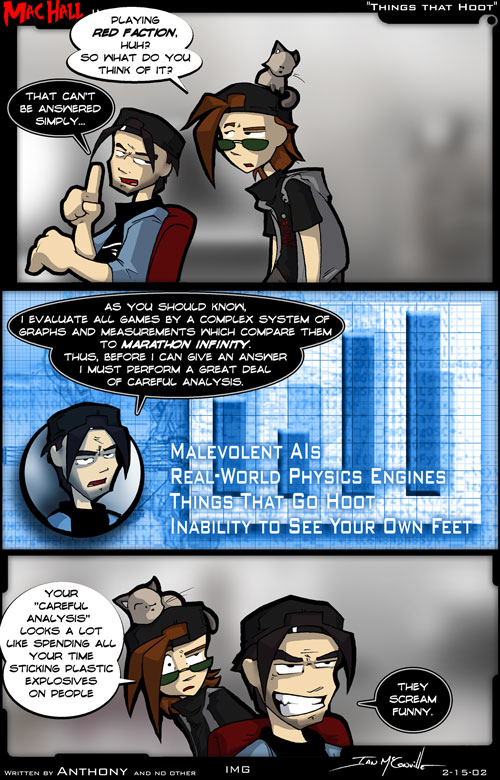 And... it is still available at IMG here.
---
Go to What's New for Jan - Dec 2020
***TRANSPORT WHEN READY***

Go Back to Marathon's Story Home Page
***TRANSPORT WHEN READY***

Page maintained by Hamish Sinclair Hamish.Sinclair123@gmail.com
Last updated Jan 23, 2021