in a Story forum post for an up-to-date view of the current state of play of Marathon Vidmastery and Speedruns. Good to see folks like Dr Sumner still putting their boots on...





What to do during the lockdown/quarantine/coronapocalypse ?

Well General-RADIX had a plan on the Story forum. Why not created a "big 'ole doodle page of Marathon-related things while the coronapocalypse is going on." And he did. Check out his awesome wall size panel of original Marathon-inspired artwork. You might need a bigger computer.





Check out this YouTube video for a good overview and examination of Marathon Infinity. While you are it check out the earlier videos for Marathon 2 and Marathon.





Added Marathon Dr'Ate'R to the Blasts from the Past section.
And yes.. it has latin, a horse, and a Big Yux... whatever that means.





Inspired by Alex Okita's Marathon Girl artwork General-RADIX on the Story forum has created his own version of Marathon Girl.


The Marathon 25th Anniversary T-Short is back in stock at the Bungie Store. Apparently for some weeks now.





Happy April Fools' Day.

On this day it is good to remember such pranks as Marathon Secrets 1.5 and Marathon Gold.

And now for the first time ever... thanks to the Story Page's 7GB archive... we have unearthed... Marathon Dr'Ate'R from 1996.





In case you missed it there is short Q&A with Matt Soell on reddit to mark the 25th anniversary of Marathon.

You can read it here.

Matt reminisces about his early days at Bungie as "The Man in the Online Asbestos Suit", he later became the "Community Guy" and... of course... he loves Hippos.

Of particular interest is what Matt is doing now. Working at the gaming company Certain Affinity, which is headed up by Max Hoberman (another ex-Bungie guy).





Remember the Marathon Keychain?

Only 100 were made and you don't see many around these days.

Well on reddit "drop-database-reddit" posted a pic one. You can see it here. Click on the image to see a higher quality image.

An excellent pic showing a well loved keychain.





Thanks to General-RADIX <radixgonzo@gmail.com> on the Story forum for capturing images of the Story page using ancient web browsers. He unearthed one long lost page which I had forgotten about. Fun times. Definitely worth a look.





Happy New Year folks.

Some New Year Art from General-RADIX on the Story forum.

When is a Phor not a Pfhor? When it is a Phfor.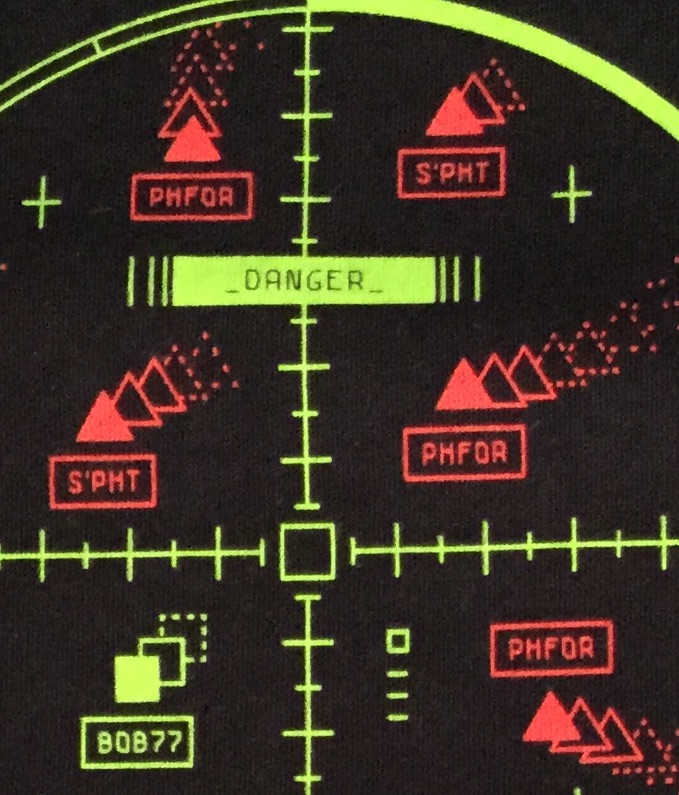 Come in BOB77... your time is up.
Check out those Marathon 25th Anniversary T-Shirt pics on the Story forum.
---
Go to What's New for Jan - Dec 2019
***TRANSPORT WHEN READY***

Go Back to Marathon's Story Home Page
***TRANSPORT WHEN READY***

Page maintained by Hamish Sinclair Hamish.Sinclair123@gmail.com
Last updated Sept 3, 2020