In case you missed it there is short Q&A with Matt Soell on reddit to mark the 25th anniversary of Marathon.
You can read it here.
Matt reminisces about his early days at Bungie as "The Man in the Online Asbestos Suit", he later became the "Community Guy" and... of course... he loves Hippos.
Of particular interest is what Matt is doing now. Working at the gaming company Certain Affinity, which is headed up by Max Hoberman (another ex-Bungie guy).

Remember the Marathon Keychain?
Only 100 were made and you don't see many around these days.
Well on reddit "drop-database-reddit" posted a pic one. You can see it here. Click on the image to see a higher quality image.
An excellent pic showing a well loved keychain.

Thanks to General-RADIX <radixgonzo@gmail.com> on the Story forum for capturing images of the Story page using ancient web browsers. He unearthed one long lost page which I had forgotten about. Fun times. Definitely worth a look.

Happy New Year folks.
Some New Year Art from General-RADIX on the Story forum.
When is a Phor not a Pfhor? When it is a Phfor.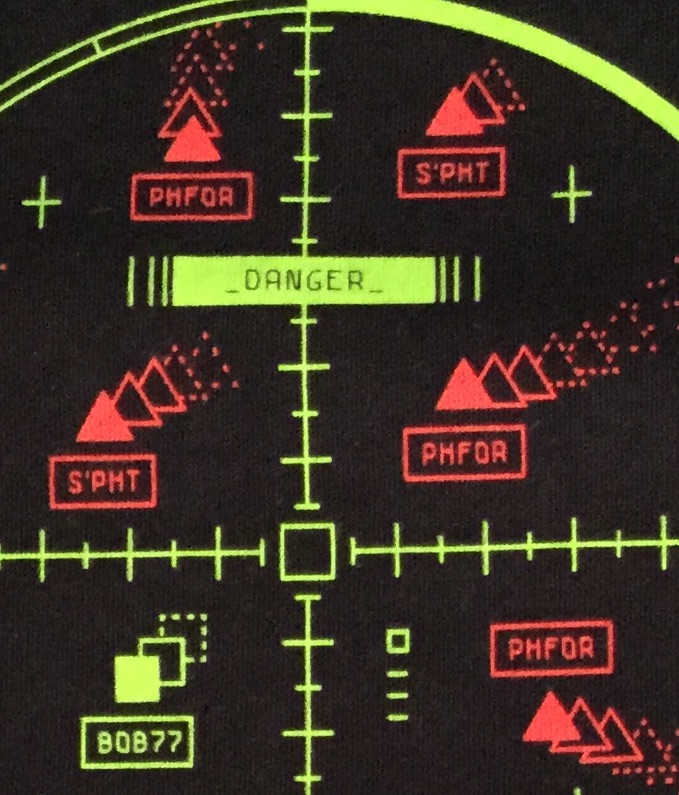 Come in BOB77... your time is up.
Check out those Marathon 25th Anniversary T-Shirt pics on the Story forum.
---
Go to What's New for Jan - Dec 2019
***TRANSPORT WHEN READY***

Go Back to Marathon's Story Home Page
***TRANSPORT WHEN READY***

Page maintained by Hamish Sinclair Hamish.Sinclair123@gmail.com
Last updated Feb 13, 2020