That Marathon Symbol (part 1)
A page of Marathon and Marathon-like symbols.

The above logo was taken from Bungie Software's press release for Marathon dating from August 2nd 1994, on the eve of the Boston Macworld Expo.

Some later variations on a theme.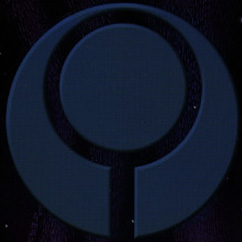 ---
The Marathon Electric Logo.

The following text was taken from the Marathon Electric site.
Marathon Electric began operations in 1913 with the production of a single product: a simple 1/4-horsepower washing machine motor. But Marathon Electric's founders knew this was only the beginning. A new century was unfolding, with new industries and new needs, and they were confident Marathon Electric could be an important part of it. Marathon Electric's founders wanted to produce exceptional products so their new company would grow and begin to diversify their community's logging-based economy. They knew quality and growth would require an unprecedented commitment to new technology, modern manufacturing processes, and ongoing research - and it was a commitment they were more than willing to make. For their customers, and for their community.
Today, Marathon Electric is a global concern with six technologically-advanced manufacturing facilities producing a complete range of motors, generators, and other electrical components. We have grown to fulfill our founders' vision, and we've done it by continuously testing and improving our products. By exploring new markets. And by looking for new and better ways to serve you.
---
Interesting to note that in an early version of the Marathon plot we played the part of an electrical specialist! The following text comes from an Inside Mac Games sneek peek of Marathon back in July 1994.
After traveling hundreds of years to a planet believed to be habitable by humans, the colonists on the Marathon land on the planet and begin to terraform it. A few years into the operation, the colonists find a strange, metallic sphere containing some strange hieroglyphics near the colony. After some low-level studies are conducted on the object on the planet, the colonists send the sphere to the Marathon for further testing by the scientists on the ship (using more sophisticated equipment found only on the mother ship).

A few hours after the sphere arrives on the Marathon, the scientists send a message back to the planet saying the sphere is a capacitor holding a huge amount of energy and are in need of an electrician for further studies. This is where you come in. You, the electrical specialist, are instructed to take a shuttle from the planet to the Marathon to do further tests on the object. When you land and disembark from your shuttle onto the Marathon, you realize things have gone terribly wrong.
---

Jason Favor <jackfa19@mail.idt.net> writes:
"Take an old America Online disk (I know you have to have atleast 30 of them) or any other disk that you do not want anymore... take it apart very carefully. Remove the inside disk and just throw it somewhere in the room, it is not important anymore. Then take the front part of the covering and turn it around and look at the back of it. It kind of looks like the Marathon Symbol. Well, same shape in a way, would have to stretch it a little, but maybe that is where Bungie came up with that symbol. Or, maybe not."
---

ender <ender@city-net.com> writes:
"Check out Microsoft's page at http://home.microsoft.com, look at the little logo under exploring, look familiar?"
The logo in question is the following (screenshot shamelessly stolen from Microsoft's site).

---

The Mazda corporate symbol.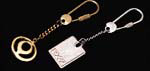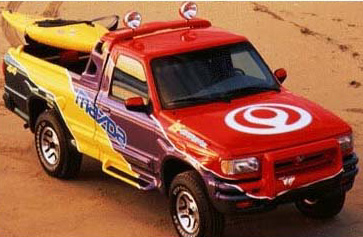 The following text was taken from the Mazda Motor of North American site.
From the elegant and technologicaly advanced Millenia to the tough and sporty truck -- each Mazda products bears the symbol of the driving forces behind a company that dares to be different. And like any corporate symbol, the Mazda product marque has a story to tell.
Do you wonder about the meaning of this badge? If so, here's the answer:
The outer ring is meant to suggest wings, symbolizing the soaring of creativity. The inner shape suggests a sun and a flame, as a symbol for heartfelt passion. These principles shine through in the innovative and exciting styling throughout the line-up -- and are reflected in our advertising theme, Passion for the Road.
Creativity, passion... indelibly stamped on every Mazda product!
---

Rich Williams <opus@world.std.com> sends in a scan of the following corporate logo for a German glass company, Ruhr Kristall Glas. Rich writes:
"If you imagine the regular Marathon symbol, but with the top 1/8th (or so) section of the symbol chopped off, you'd basically have the Ruhr Kristall Glas symbol. Keep in mind that this from a tiny (and somewhat dirty) little sticker about .5"*.3" ."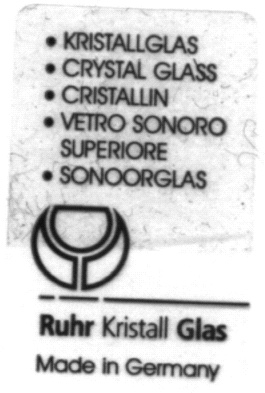 ---

James Lanfear <jclanfear@presys.com> writes:
"There is a page at http://www.aleph.se/Trans/Global/Omega/ you really should see. It's about something called the "Omega Point" and the subjects discussed are strangely similar to some of those in Marathon: immortality, the fate of the universe, infinity, god, etc. And guess what the opening image is?"
James refers to the following image: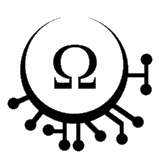 The symbol in the centre is the Greek capital letter omega

In electricity the unit of measure for resistance is the ohm, which is symbolized by the greek capital letter omega. Which is why it was probably chosen for the Marathon Electric symbol above.
---

Chris Camacho <christo@flash.net> sends in the following search icon on WebCrawler.

Like the Microsoft search icon above this icon does not predate the Marathon symbol.
---

Scott Jaeger <pablo@izzy.net> writes:
"A while back Kirill wrote in describing a VERY marathon-like symbol found in the movie The Fifth Element, but had no picture to provide. I captured this image of said symbol, and attached it to this message."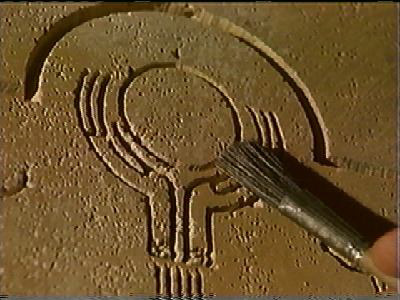 ---

Sam Morris <sam@netcity.co.uk> found this Marathon-like symbol at The L-Space Web page at http://www.lspace.org

---

Henrik Lethagen <HLethagen@iname.com> writes:
When my friend and I were in chemistry class yesterday, I found something interesting. The logo of some glass jars' manufacturer very much resembled the Marathon Symbol (upside-down anyway). So, we scanned it into a computer. It's not easy to scan a logo from a cylindrical object :-D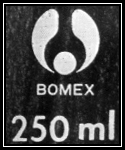 Just flip this one round and guess what you get. :-)
---

Jadin Hanson <kermit@cp.duluth.mn.us> writes:
http://www.invisibleskateboards.com/Invisiblehats.html has some pictures of invisible skateboards' logo on their hats. See any resemblance? There'a a picture attached also.

The Marathon-like symbol also appears on Invisible T-shirts too.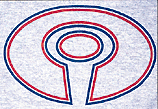 ---

Mike Ackerman <mackerm@relaypoint.net> writes:
Take a look at: http://www.atsc-army.org/cgi-bin/atdl.dll/fm/23-14/f2314045.gif

This is an image from an HTML document: http://www.atsc-army.org/cgi-bin/atdl.dll/fm/23-14/fm231_6.htm

Brought to you by the helpful folks at the US Army. It is a "Sight picture"; what you see when looking through an aimed gun's sights. Look familiar?

Guns, you may have noticed, are an important feature in the Marathon series.
If you can't get through to the above URLs you can see what Mike is referring to here.
---

Daniel Chace <d_chace@emerson.edu> sends in the following screen capture from a Myth movie. It's a tatoo on Balin's arm! Look familiar?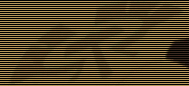 ---

Mike Ackerman <mackerm@relaypoint.net> writes:
I was not entirely satisfied with with the pictures comparing the marathon symbol with gun sights. So, at the risk of beating a dead horse (shades of Marathon 4?) I spent some time on the web looking for better pictures of this kind of gun sight. And I found a fairly nice page at http://jpar15.com/sights.htm It clearly shows how the parts work together.
If you can't get through to the above URL you can see what Mike is referring to here.

Mike would like to point out that he is not a gun enthusiast... honest! :-)
---

Santiago Pereson <yaco@ad.com.ar> writes:
have you noticed that the power computing logo is quite similar to marathon's?

i'm not attaching it since you already have it on the site, at http://www.marathon.org/story/pccthediskM2previewlogo.gif
---

Will Vuong <will@ogrady.com> sends in yet another Marathon-like search symbol. You can find it on Macromedia's Dreamweaver What's New page. There's also a screen capture (below). It should be remembered that these post date Marathon. Though whether there were pre-Marathon era search symbols is not clear.

---

Bradley Attfield <trsurmap@spots.ab.ca> writes:
Go to kalashnikov.guns.ru/models.html
Look familiar?
See below for the image if you can't access the site.


Looks like Tycho got to it. :-)
What is really intriguing is that the AK-47 Assault Rifle featured in Pathways Into Darkness. Gun enthusiasts maybe able to tell us if this Marathon-like symbol is the trademark for Kalashnikov.
---

John Zero <jzero@onramp.net> writes concerning the Marathon-like symbol on the Kalashnikov site found by Bradley Attfield a few days ago:
The Kalashnikov logo is pretty close, but did you see the AK site's proffered "link GIF"? Check out the bottom of the page. The vector-line AK with cartridges looks suspiciously like... well, you know.
See below for the image if you can't access the site.


Yes indeed... very similar to Marathon's weapon inventory display.
---

Charles Morris <pennywgt@netc.net.au> writes:
Check out http://www.gamestats.com, and have a look at the contest, with the quake symbol in the middle. Its White on a red background...

To me it looks terribly like the Marathon Symbol, and obviously would in most other cases...has to be a conspiracy ;). Damned iD software.
See below for the image if you can't access the site.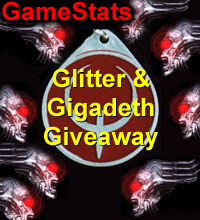 Ah yes. Back in May 4, 1997 Ahmad Shah Sahar <ashah@tm.net.my> wrote:
...that quake logo kept nagging me....then i drew a circle around it...well see for yourself..it's hauntingly similar....maybe id has been taken over by bungie....maybe your page has been sending everyone subliminal messages...
At that time Ahmad sent in the following mara-quake symbol which is very like the gamestats contest logo which is very like the... well you know the story.
---

Tim Branin <Sonofhydra@aol.com> writes:
I was vacationing in upstate NY this weekend and I took a tour of the Corning glass factory and museum, and I noticed they had this symbol plastered all over the place, uncanny huh.
See below for the Corning glass factory logo sent in by Tim.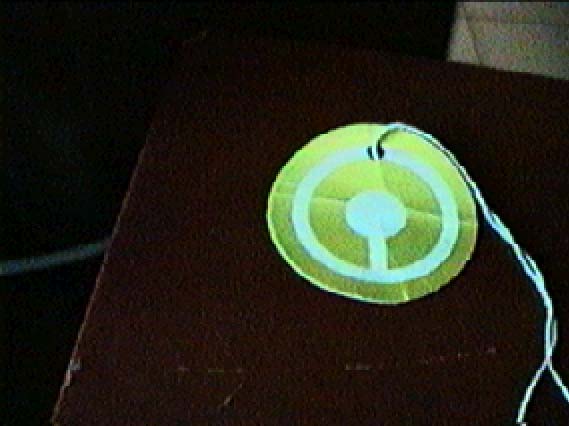 Well if that doesn't look like the Marathon symbol I don't know what does. If anyone knows the history of the Corning glass factory logo, when it was created etc. please let the Story page know. Given that the factory has a museum would suggest that it's been around for some time. Could this have inspired Reg Dujour when he created the Marathon symbol?
Also further up the page is another glass company logo (Ruhr Kristall Glas) which is similar to the Marathon symbol. Coincidence?

Tim Branin <Sonofhydra@aol.com> provides some further information about the Marathon-like symbol of the Corning Glass Company:
Just letting you know if you want to know more about the Corning glass center go to (www.corningglasscenter.com) it should answer some questions, and enlighten on the wonderful world of glass and glass making.
---

Muhsin Miski <mmiski@hotmail.com> sent in the following Marathon-like symbol from Strathmore Watermarked Stationery.


You can see further details in a larger graphic here (76K).
---

Mihai Parparita <mihai@mscape.com> writes:
I've found a logo that looks very similar to the Marathon one. It's the UNESCO World Heritage logo. You can see it here:

http://www.unesco.org/whc/nwhc/pages/home/pages/homepage.htm

The inner circle is a square, but still, it's very similar.
UNESCO World Heritage logo eh? Drop the N and the O and your get... UESC. How odd. Coincidence... or something more?
Here's the logo if you can't access the page.

---

Jordan Eberly <Svywranth@aol.com> kindly sent in this screenshot from the Myth II netmap "Going to Town". This Bungie-made map was one of two netmaps from Electronic Boutique's Extra Levels CD bundled with Myth II. It seems those pesky dwarves have been drawing Marathon-like symbols on the ground! ;-)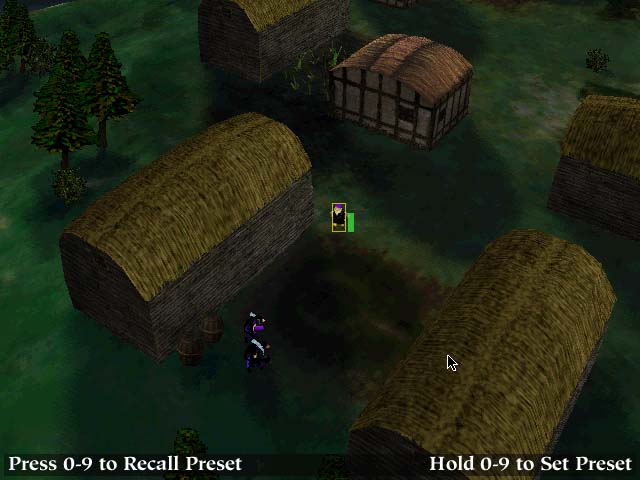 ---

James Gurnee <harness@access1.net> writes:
The Compuserve Logo looks remarkably like the Marathon Emblem, just 1/2 of the outside is missing, and it's tilted counter-clockwise by about 45 degrees.

Here is the website: http://www.compuserve.com, and here's the logo its self:

---

James Gurnee <harness@access1.net> writes:
Here is a site for a company that makes labels for things:

Their corporate logo might interest you (I have included a jpeg with this email). Notice the Marathon emblem resemblance.
You can see it below.

---

Matthew Bray <braym8@cs.man.ac.uk> writes:
Look at all the UESC Marathon like symbols splashed around the control panels in this screenshot of Looking Glass Studios' new game System Shock 2 at http://www.lglass.com/p_info/shock2/engss004.html
You can see the screenshot here (207K).
---

Ben Fisher <ben@fisher.enterprise-plc.com> writes:
Go to http://www.portmantravel.co.uk

If that ain't the Marathon logo, I don't know what is.
You can see it below.

---
Go to That Marathon Symbol (part 2)
***TRANSPORT WHEN READY***
---
---
Page maintained by Hamish Sinclair
Hamish.Sinclair123@gmail.com
Last updated Jan 28, 2000