The Ascension Factor
level view - Pfhor Line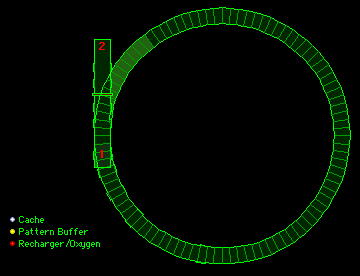 Help Details:
Author: C Lund

Notes: This level was originally inspired by the curved stairway on the western part of "Core Wars".

Mission Type: Exploration

Walkthrough:

Entry point. Just go up the stairs and mind the baddies until you reach the top and you're finished. Return to this place and log on after visiting 2 and you'll be taken to "10001 Nordic Nerds" via "Rozinante IV".


Exit point. Walk into the teleporter and be taken to "This hurts less than… uhh…"