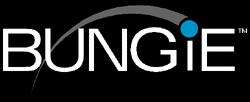 Job Oppotunities at Bungie Software
Make games that make others stop trying.


Lead Designer/Artist at BUNGIE WEST in San Jose!!!

Bungie Software is looking for a designer/artist to work at our brand new west coast studio. This individual will be responsible for creating the look and feel of a science fiction 3D game. If you have a unique style and great drawing skills, we want to hear from you.




The successful applicant will:
* Have excellent drawing skills with a background in the computer games, console, comic book, role playing or similar industry.
* Be able to design characters, environments, vehicles, legends all with a unique style and vision.
* Have experience creating worlds and environments.



Required Skills:
* Character sketching and development
* Storyboarding
* Story writing
* 2D Illustration



Pluses
* Computer graphics experience with Photoshop
* Experience in the Computer Game industry
* 3D GC using 3D StudioMax or equivalent



Please email resume and character drawing samples to brent@bungie.com or send non-returnable samples/sketches to:
Brent Pease
Bungie Software
1150 S. Bascom Ave Suite 27
San Jose, CA 95128


Resumes without samples/sketches will not be considered.



Artists / 3D Modelers

Bungie is looking for skilled artists/3D modelers to create mind-blowing artwork. You must be experienced on a Macintosh with programs like Photoshop, Strata Studio Pro and other 3D modeling programs. Demo of artwork on disk or Zip required.

Animators

Bungie is looking for animators experienced in 3D Studio, Lightwave, or Alias/Wavefront. If you are a creative soul who can use tools such as Alias or 3D Studio to create stunning animation that is out of this world, then you might be the person we are looking for. Send your resume along with a demo reel in VHS format to the addresses below.

Programmers

Bungie is looking for talented and hard-working programmers with real world experience in Mac OS and/or Windows 95 programming. Knowledge of networking and graphics technologies are preferred.

---




Bungie Software, formed in 1991 and based in Chicago, is a company dedicated to the production of outstanding, immersive electronic games that surpass the boundaries of conventional technology. Since 1991, Bungie's games have helped customers avoid work, put their personal lives in stasis and test their self-esteem. We offer industry competitive salaries (or better), and outstanding benefits and perks. Send resumes, disks, zips, portfolios, and tapes to:

Bungie Software
Attn: Human Resources
1935 S Halsted, Suite 204
Chicago, IL 60608

Fax: (312) 563-0545

or e-mail your resume to jobs@bungie.com.
---
Letters | Bungie Soapbox | Bungie Events | Bungie Products | The Bungie Store | Downloads | Inside Bungie | Stuff That Rocks | Tech Support | PR Machine | Registration



Contact us!
Last updated Wed, Jan 22, 1997