We Dream You
level view - Chimera Line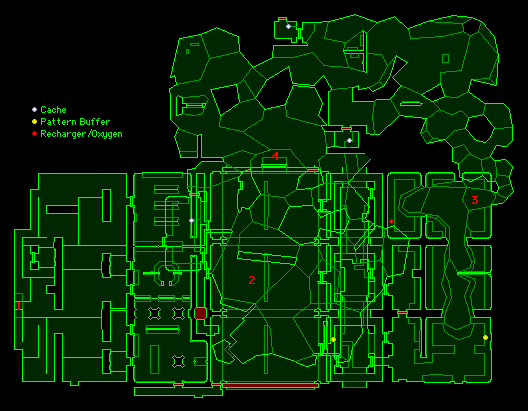 Help Details:
Author: C Lund

Notes: Like in the "Things may happen" levels, the glowing balls attacked the player in the original version. Now they don't. Note that this is a vacuum level. Don't waste your time and look for for oxygen cannisters.

Mission Type: NA

Walkthrough:

Entry point. You will be standing on one of three teleporters. Which one you're on determines the path you'll be taking for the first third of the level.


Jump down in the hangar. There should be an oxygen cannister down here. Pick it up.


Jump down this hole.


This terminal is the exit. Log on and be taken to "Hairy Legs". This point is reached from the south.