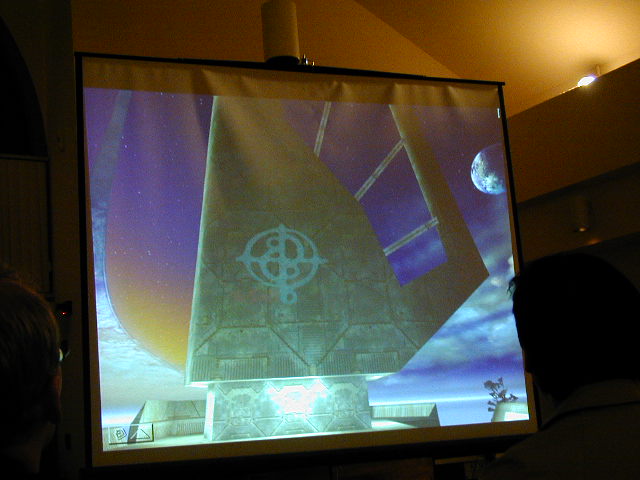 Check the Halo symbol in the above pic taken at Bungie Fanfest IV and compare it with the symbol on the last business card on the right below. Not an exact match but certainly a similar motif.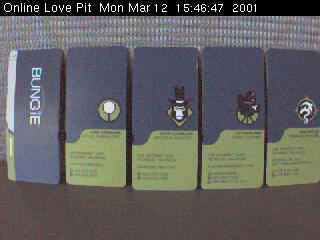 Claude Errera <errera@bungie.org> writes concerning the Halo looking Bungie business card:
Meg [Sagi] asked Mat Noguchi to get a closeup for you. :)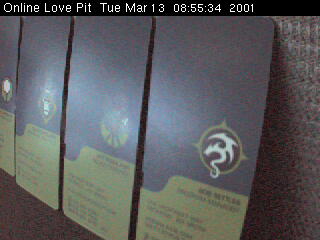 Not so Halo looking afterall.

Claude Errera <errera@bungie.org> sends in a better image (see below) via Meg "Pallor" Sagi of that Bungie business card and adds:
...it's Phoenix-related. :) (Settles is the program manager for the Phoenix team.)