Level 18: The Big House!
The player is taken prisoner, stripped of weapons and tortured to within inches of death. But, those ever vigilant BOBs, forgetful or forgiving, launch an assault against the prison cell.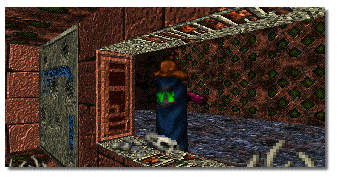 Sit back and enjoy the show as your guards take a pounding. Be careful not to let them see you as they'll fry you just as easily as any BOB.