Toadstools
level view - Pfhor Epilogue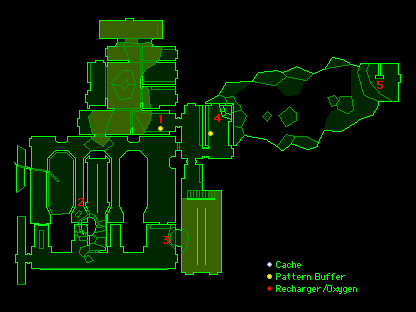 Help Details:
Author: C Lund

Notes: This map was originally a chapter screen with scrolling text. But we couldn't get the text to scroll slower and the effect of this screen plus the surrounding levels left a few things to be desired. The text from the chapter screen and the terminal from what was supposed to be the following level has been incorporated in the terminals in this level.

Mission Type: NA

Walkthrough:

Entry point.


There is a hole in the wall here. Find it and climb up.


Jump down here. Watch out for the looker below you.


Read the terminal and then jump down the hole behind you.


This terminal is the exit - and the end of the scenario.